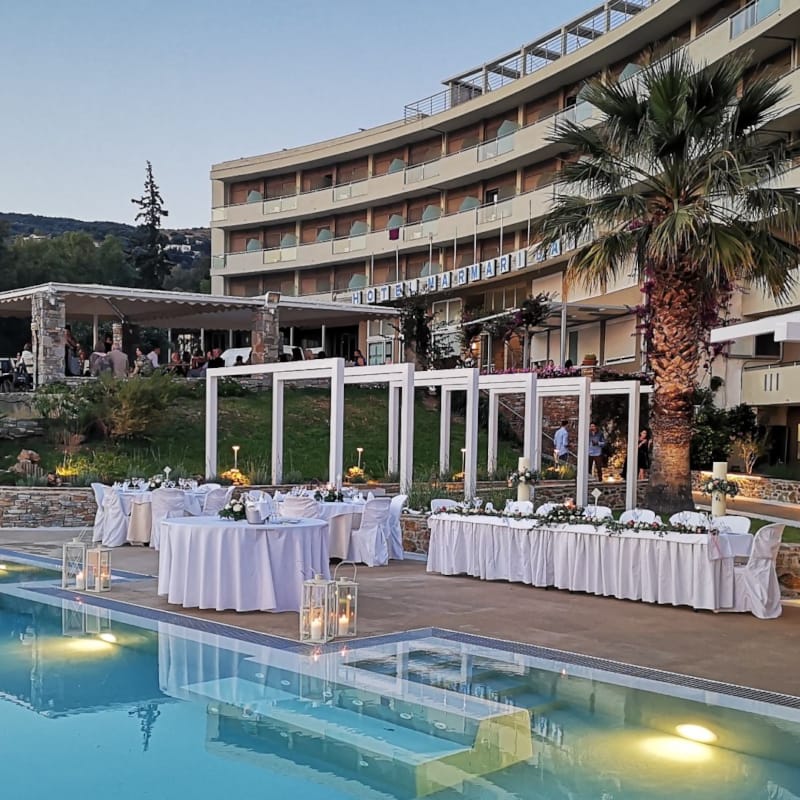 Weddings
Marmari Bay is a great place to plan your wedding, baptism reception or even an anniversary dinner. With over 20 years of experience in successful event planning, we are ready to make your ideal event possible.
- Experienced culinary and front of house staff
- Capacity for up to 300 people
- Space both inside the hotel and around our pool and grounds
- Special room rates
- Music and photographic coverage
- Shuttle transfers to and from the hotel
- Vast variety of menus from Greek and international cuisine
Let's make your special occasion sparkle !