Marmari Bay Hotel
Beaches
Megali Ammos Beach
Zastani Beach
Kokkini Beach
Petali Islands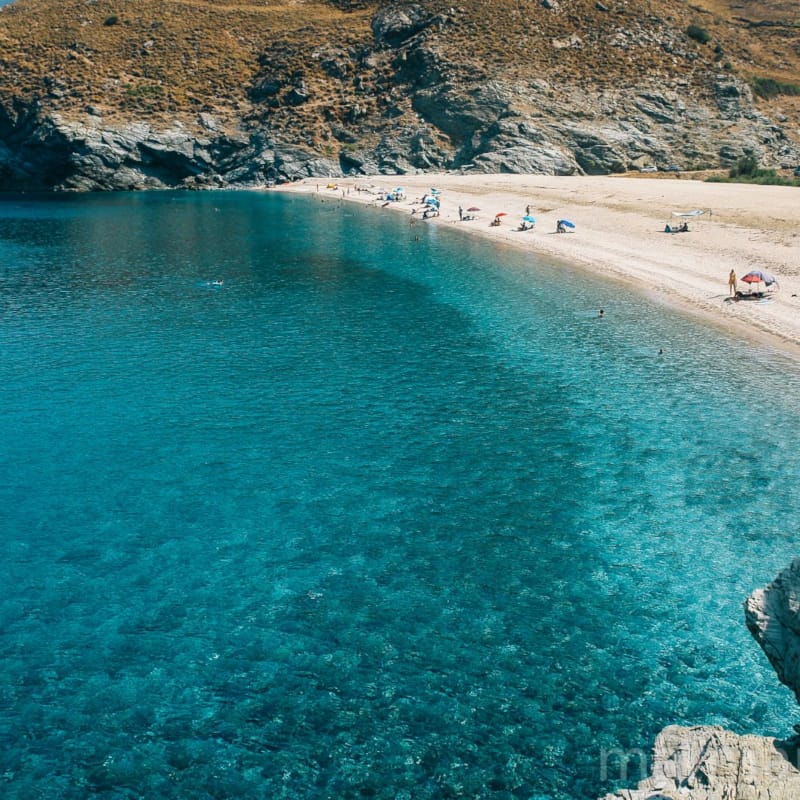 Marmari
THE TOWN
In the town of Marmari, visitors will find many small family owned restaurants situated along the port. It is a great place to sit, relax and enjoy the local food and drink. To the north and south of the port are the beaches of Golden Sand, Zastani and Kokini, to mention a few. Visitors can find both organized beaches complete with umbrellas, food and drink service or secluded beaches.
BEACHES OF MARMARI
The area boasts a variety of beach landscapes, from large sandy beaches to small pebbled beaches, surrounded by rocky cliffs and swimmable sea caves. These features make Marmari the perfect place to kitesurf, snorkel, scuba dive.
PETALI ISLANDS
Petali is a picturesque cluster on nine small isles stretching between Kali Akti (Lafia) and Lefki Akti (Paksimadia). Most of the islands are covered by native trees, wild olive trees, cedars, briars etc. There are also several olive trees, while some of them (mostly on the bigger ones) have been planted with vines.
The picturesque islands can be visited by any type of boat, either small or big. Vasiliko, Skala, Mpaniera, Peukaki, Panagia, and Mantria are some of the exotic bays that are accessible only by the sea and are ready to welcome the summer amateur navigators.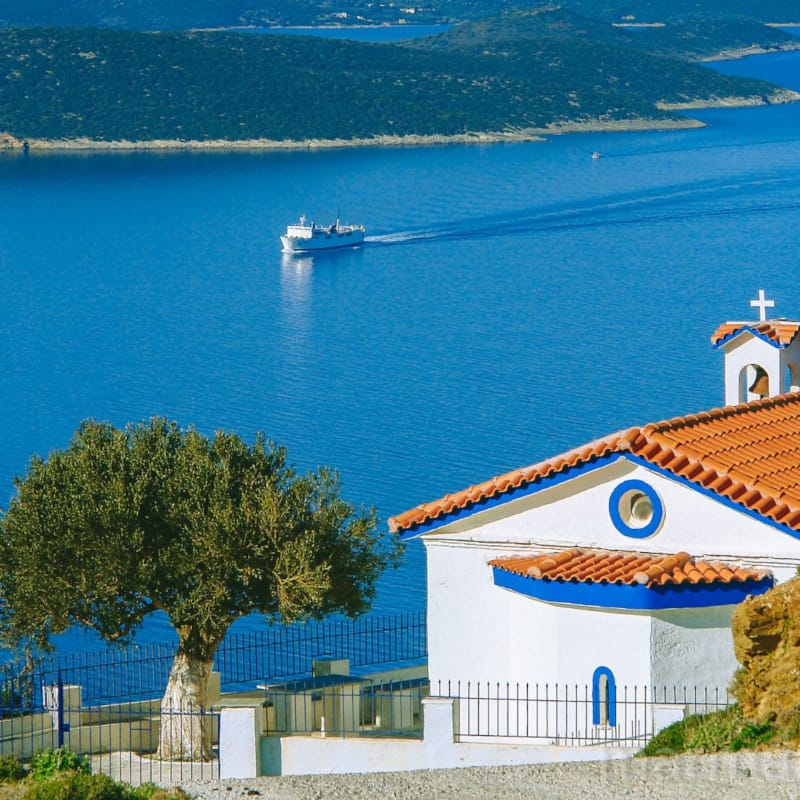 Nearby Cities & Villages
KARYSTOS
In just 15 minutes drive, visitors can reach the town of Karystos. It is a picturesque town surrounded by the sea and bordered by Mount Ochi. On the main street, visitors can walk along the boardwalk, shop, eat, have a drink or just relax.
Here you can find the medieval castle area of Castello Rosso, the medieval Bourtzi fortress in the habour, the Archaeological Museum of Karystos, and the Roman Mausoleum.
Aside from archaeological interests and outdoor activities, there are many cafes, taverns and ouzeri where you can enjoy a coffee or local dish.
STYRA
The village of Styra is located 89 km from Evia's capital in the north, Chalkida, and is only a 25 minutes drive from Marmari. Here you will find organized beaches and an atmosphere that is perfect for families. There are many cafes, restaurants and shops as well as water activities to keep visitors busy during the summer months.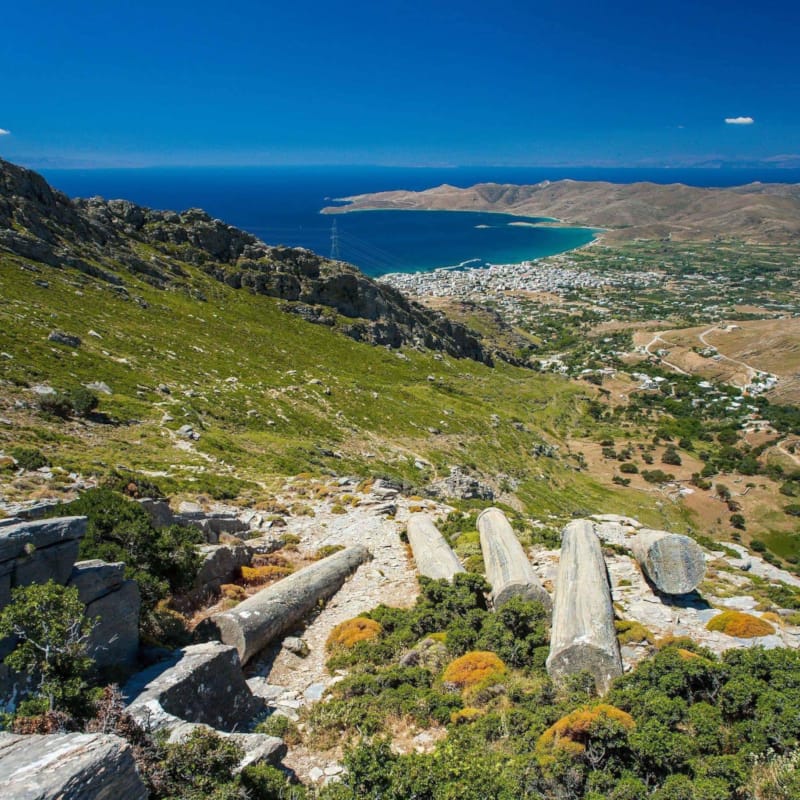 Archaeological Sites
ROMAN QUARRY
At an altitude of 540 m we find the remains of a Roman quarry of monolithic columns. Ten gigantic columns of Cipollino marble, (12m long and 1,5m diameter) quarried straight out of the rock still lie intact. They would have been transported by boat to ancient Athens, Rome, Constantinople or other destinations.
CASTLE OF KARYSTOS
The Red Castle, or Castello Rosso, is situated on a hill top above the village of Myloi. It is the most important medieval monument of Evia and one of the more important in all of Greece. Is size and position allow it to dominate the entire region. Its location is near sweet water springs, which were vital for the survival of any castle is case of siege. This impregnable fortress was built in 1030 A.D. by Lombards, after the conquest of the island by the Franks. Inside the castle the second ramparts still stand. Further in there is a chapel of Prophet Elias and underneath it the sweet water cistern which was used in times of siege is still preserved.
DRAGON HOUSES
At the top of Mount Ochi, at an altitude of 1,398 m., looms the famous Dragon House of Mount Ochi. Its dimensions are 12 by 7 m and it is the best preserved Dragon House of Evia. The roof is composed of a megalith of many tons which doesn't seem to be supported from the inside. The entrance also has three megaliths: two posts and one lintel. It is estimated to be of the 7th century B.C and was used as a temple of place of worship of ancient deities. There are 23 Dragon Houses in the Karystos area and all are of megalithic construction in square or rectangular sectional plan. The locals named the, "Dragon Houses" because of their size and situation which would suit dragons rather than humans as all of them are placed on steep slopes overlooking the surrounding area.