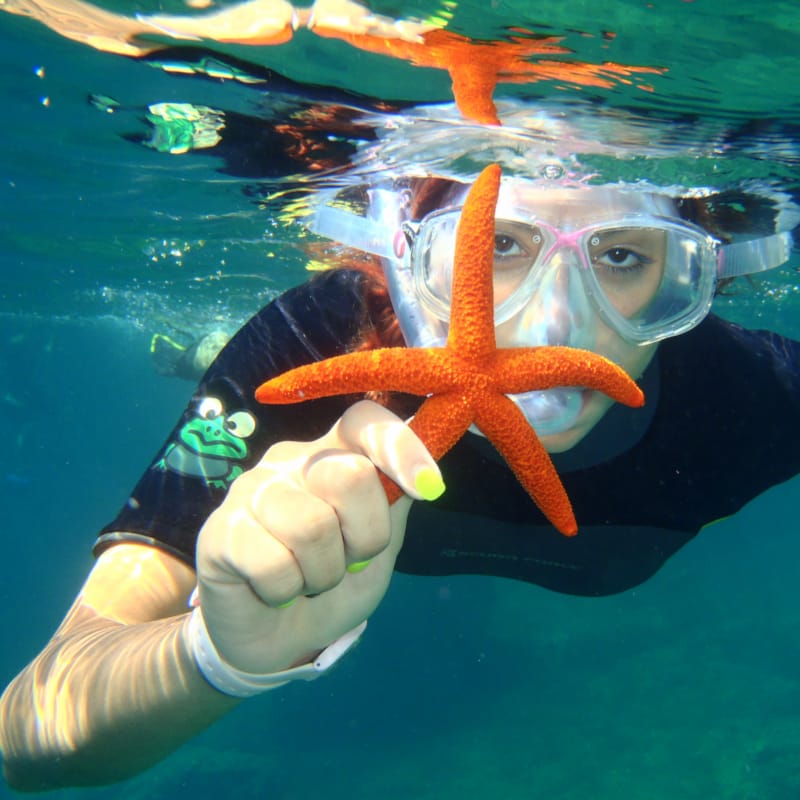 Snorkeling at the Petali Islands
Come and discover the teal waters of Petali through snorkeling. Secluded beaches, turcoise waters of unique beauty are awaiting for you.
Swim in the glassy waters, discover marine life and take your own underwater photos.
Simply ask a member ouf our reception team who will be happy to explain and book this fantastic experience for you!
*Service is provided via our local partners.